He doesn't only treat it like a business; he treats it like a job. During the rest of the year when the spotlight isn't on, Shareef is still busy working on the event and with the organization to help any way he can. He comes up with great ideas like the "Chairman's Challenge," a group of 25 donors he put together who each contribute over a five-year period more than $125,000. But he doesn't do it alone. Much of the work is done with Norman Wedderburn, the president and CEO of Make-A-Wish Southern Florida, and InterContinental general manager, Robert Hill. When Malnik, Wedderburn and Hill get together, as they often do both socially and to plan the big event, they refer to themselves as the "Three Amigos."
Like the actors in the original movie, they help bring smiles not only to the faces of countless young people, but also to those who attend the gala, known by those on the charity circuit as the most fun in town. This year, for the gala's 20th anniversary of the InterContinental Miami Make-A-Wish Ball, they have chosen a magical "Oz" theme, which works perfectly with the selection of Ross to perform. After all, she did play Dorothy in the 1978 movie, The Wiz.
"I will be the wizard on November 1st," says Shareef. He won't yet reveal the onstage antics he has planned with his new fiancée, Gabrielle Anwar, who has emceed the auction for the last three years. "Gabrielle brings such an interesting skill set to the ball. She's helped us take it to the next level. Her wit, humor, creativity, and artistry really have helped break the ice and move the crowd," he gushes.
"Sounds like a man in love," teases his father good-naturedly. But for the Malniks, raising money for their favorite cause is no laughing matter. Especially when Make-A-Wish Southern Florida is so close to granting its 10,000th wish.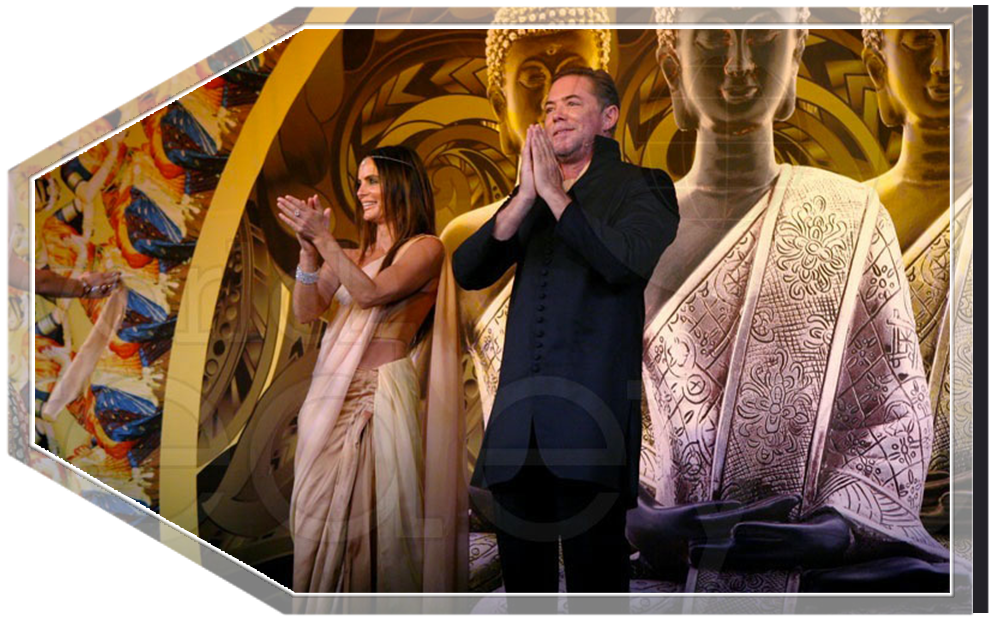 "Al has been making wishes come true for people since I was born," says Ratner who claims he first learned what philanthropy was from Malnik.
Not surprisingly, it was Malnik that set his honorary brood member on the path to success by financing Ratner's first film. "My first wish was to make a short film, and he made that happen. Al makes peoples wishes come true on a daily basis."
But Al Malnik's generosity doesn't stop at his favorite charity. He also set up a research program at the Dana-Farber Cancer Institute to work on finding a cure for the AML cancer his child survived. "I provided the funding for several doctors on a full-time basis to work on it," he says.
In addition to philanthropy, Malnik's most satisfying accomplishment is his family. "You can't imagine how proud of Shareef I am," his father says. "He's an ideal person in so many respects and Make-A-Wish is just one important facet of his life that occupies his time, energy, and purpose."
He's also clearly still smitten with his wife, the beautiful and engaging Nancy Malnik, with whom he's had six children. "I'm married to an amazing woman," he says. There are the 16-year-old triplets: Jarod, Spencer, and Nathan; nine-year-old son Jesse, and eight-year-old twins, Noah and Sterling. The family splits their time between California, Colorado, and the family home in Ocean Ridge, Florida, where their proximity to Palm Beach takes them into town quite often. "I was in love with Miami Beach, then Boca Raton, and now Palm Beach," says Al. "But really, all of South Florida is a beyond fabulous, dreamlike place to live. I am so privileged to live on the ocean and have my own beach."
Indeed, he couldn't wish for anything more, so he spends his time answering other people's wishes. "I have always wished there was someone that I could have gone to for help, but there was not. That is why I'm so happy I can be that person for others."