Chapter II – New Approaches In Cancer Biology
Leukemia cells disturb the natural growth program that exists in our bodies for tissues like blood to normally replenish. This puts the cells in an endless loop where they constantly grow. This growth program is controlled by signals from our genome, which researchers study to identify therapeutic approaches that shut down or disrupt leukemia cell division.
Epigenetics is the understanding that the genes in DNA that make a cell grow are controlled by protein packaging that surrounds the DNA. This protein packaging, which is called chromatin, plays a major role in determining which genes get turned on or off in a cell. When a leukemia cell is growing and divides, the new cells that it creates know they are cancer cells. Thus, epigenetics is the mechanism a cancer cell employs to help it remember that it is a cancer cell, and not a normal cell.
Researchers at Dana-Farber, led by chemical biologist James Brader, MD, are working to control cancer cell memory and the switching off of cancer growth pathways as a way to develop new treatments for AML. In a cell, the growth program and the memory program are closely intertwined and even overlap at a molecular level.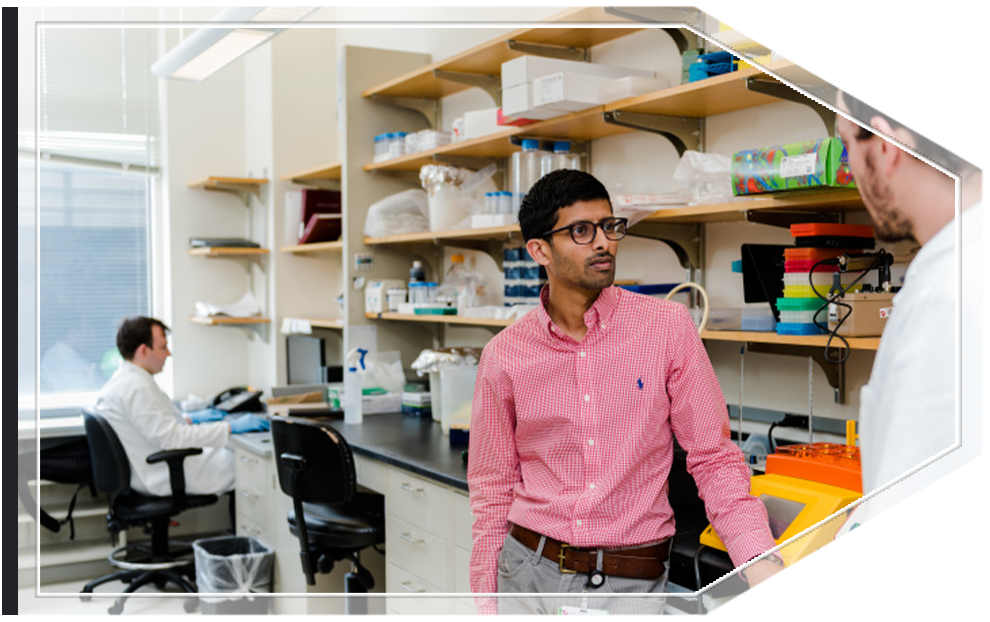 Dr. Bradner knew from existing research that a protein called BRD4 played a role in disrupting cancer cells' growth program. BRD4 is a bromodomain, a type of protein that sits on the genome and enables DNA to signal to start up the growth program in cancer. Researchers knew that targeting BRD4 had tremendous potential to shut down the key mechanisms cancer uses to corrupt cells and turn them into leukemia, but until recently, BRD4 was considered a so-called undruggable target.
Some of the most biologically involved and thus essential drug targets in cancer cells are considered undruggable because the complexity in reaching such targets makes them unattractive drug development candidates for most pharmaceutical companies. Dr. Bradner set out to drug the undruggable, by researching BRD4 at a chemical level to develop a molecule that could specifically bind to and inhibit its function.
Bromodomains can be thought of like little post-it notes placed on the genome. Working with chemist Jun Qi, PhD, Dr. Bradner created a molecule called JQ1, which essentially goes to the genome and rips those post-it notes off so the DNA can't signal to start the cancerous growth program anymore.