After selling his interest in a variety of business holdings, Malnik ventured out to Saudi Arabia, where, despite his Jewish roots, he was accepted by Saudi Arabia's royal family immediately. "It was unique, it was definitely an experience, being a Jewish kid from Miami Beach, residing in the royal palaces of Saudi Arabia, and, notwithstanding the many who disagree with what I'm about to say, but the group to which I became associated, the Royal Family, were without prejudice, and I very loudly declared that I was a Jew, though not a devoutly religious one, but proud of my heritage, and they were proud that I said that. I never received any discrimination, from the King or the Crown Prince. They were just a great group of people to be around. We traveled around for years, spent several years together."
Meanwhile, son Shareef had already begun the transition of The Forge from 60s opulence to modern-day marvel, but not without some life lessons from his father.
"It's absolutely necessary to think outside the box and be able to change," Shareef says. "I've seen that in his life-the ability to change is so critical, and that's what I'll continue to do with The Forge. The world can't change every time the wind blows, but it has to be relevant to today. The city is different from 40 years ago, when the Forge was founded, and there will be continued change."
Upon his return, Malnik enjoyed various successes in real estate holdings, including some 4,000 apartments that he owned in San Diego, as well as shopping centers in South Florida-much of which he shrewdly sold off prior to the downturn of the real estate market. Yet, amid all of his various engagements, all this organized chaos, came perhaps the greatest and most cherished change to Malnik's life: He found true love. "During the course of the days of being single, I encountered a young lady who stopped the clock for me-we met in 1991." Enlisting the help of Hollywood film director Brett Ratner (whom Malnik lovingly calls his 11th son), Malnik aimed to impress this special woman, Nancy.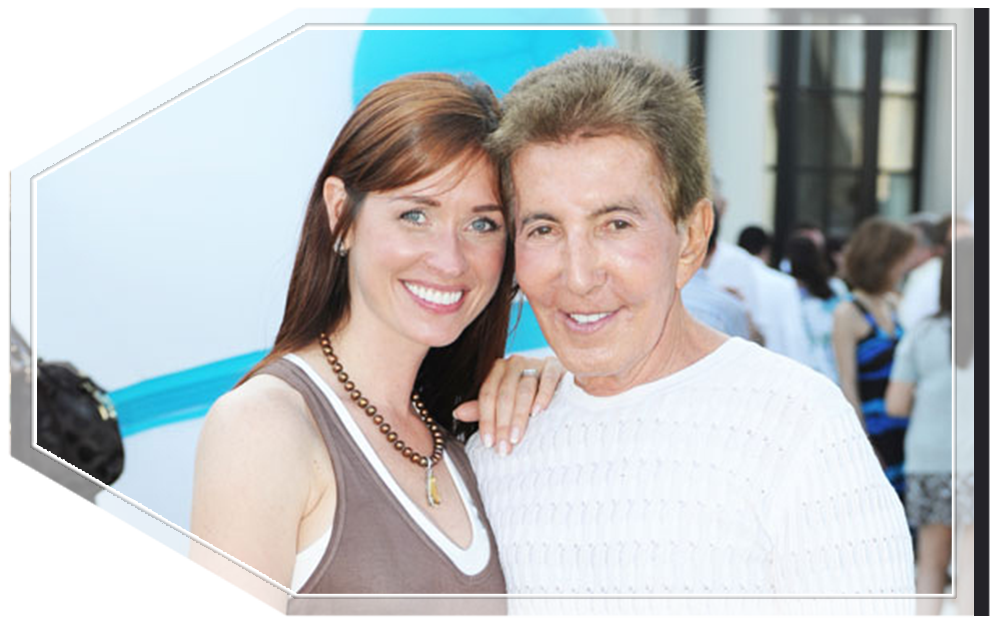 "I am blessed to have found the girl of my dreams. Nancy is the most amazing person, the most amazing wife, the most amazing mother. She is truly inspirational," Malnik says, the love for his wife prevailing through his every word. With the help of Ratner, Malnik devised a way to capture Nancy's heart. "In order to really impress her, my little godson had to make a movie for the film festivals, so we decided to make a movie that featured Nancy. So Shareef and the whole family, and Brett brought his whole crew from NYU down here, and I was living on a ranch that I had built in Boca Raton and we made a movie called The Good Life. Unfortunately, my plans for Nancy did not quite work out, because if she was going to sleep there, she insisted on having her mother and two sisters present on the ranch while we made the movie. But eventually, true love came to bloom, and in 1995 we were married. Thirteen years later, we have six more kids, which gives me a total of 11 if I'm going to include Brett."
Malnik's relationship with Ratner is one of mutual respect and love. "Brett is so special. Since Brett was a baby, he has been so special. And, seeing Brett grow up and achieve everything that he has-everyone thinks he's at the top of his game, but I don't. Brett is at the bottom of his game. Brett has so much more capabilities that he is going to find himself in his future achievements that are just amazing. Brett is so capable of not only directing or producing or writing, but he is also very capable of running, and ultimately owning a major studio."
Their resulting bond also has led to some joint business ventures. "Brett and I are working on some documentaries together-we did one on Brett, and we'll do a series with other directors. We are also planning some movies that might go directly to DVD, but that's still in the planning stages."
Malnik's love and respect also extend to his 10 children, including son Shareef, who has taken The Forge to new levels since taking over 18 years ago-as well as the Make-A-Wish Foundation, for which the Malnik family has been instrumental, including Shareef's role as chairman of the ball. "Shareef is really a great restaurateur. I had him, when he was 13 years old, cooking hash brown potatoes in the kitchen, working construction, busing tables, waiting on tables, he was a line cook. He's done all of these things, and he's mastered them, he can run a big kitchen, run a big operation, and he can execute it successfully and he's demonstrated that. That's why The Forge is doing the great business that it's doing, plus he's added the glamour element-the club element."
Shareef adds: "I picked this up in my travels, that feel for being entertained at a fine restaurant, but I felt those were not mutually exclusive in the United States. I don't want to be in a restaurant where you hear every spoon hit the saucer, and we are one of the creators of the entertainment aspect during dinner … fashion shows, beautiful people, great music, so that was an important feature. But, never forget that the most important part is food, wine, and service."